MS in Financial Risk Management Career Services Team
The MSFRM Program has two dedicated and knowledgeable Career Services Professionals, whose extensive career placement experience and resources are a great benefit to current students and alumni.
Learn more about our Career Services Team below!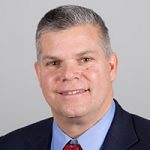 Jason Gorack
Career Development & Corporate Outreach
UConn MS in FRM, Stamford
Jason is responsible for the corporate outreach and career development for UConn's MS Financial Risk Management's Stamford location. He partners with local corporations to provide students internships and career opportunities within the financial industry. He has twenty years of professional agency experience within the recruiting industry with a strong emphasis on business development and career readiness.
Jason believes in adding value to each student's graduate experience by building relationships and hosting a multitude of guest speakers throughout the year.
He is available to discuss interviewing skills, resume building, and general career counseling.
Please schedule an appointment to meet Jason by emailing him at Jason.Gorack@uconn.edu.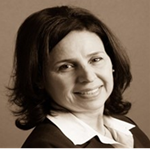 Annie George
Career Advisor
UConn MS in FRM, Hartford
Annie is an experienced Human Resource Leader and Executive Career Coach who understands the challenges of successfully navigating career search and placement. Annie is recognized as a trusted advisor and collaborative business partner supporting strategic career planning, personal branding, resume development, communication strategy, effective networking, social media and interview practice. She helps candidates highlight and showcase core competencies and key successes.
A senior career consultant and executive career coach, Annie works with talent at all levels and across industries supporting professionals entering the workforce and/or in transition.
Annie graduated from the University of Illinois, Chicago, with a bachelor's in Pre-Law and earned a master's in Industrial Organizational Psychology at the University of New Haven, where she also received her Graduate Certificate in Human Resources Management.
Annie is dedicated to supporting students as they build essential search tools, develop their brand and resume, practice challenging interview questions, identify target companies, and engage in networking leading to professional opportunities. Annie looks forward to meeting and building collaborative professional relationships to support student career goals.
Please contact Annie George at Annie.George@uconn.edu to schedule a meeting.