MS in Financial Risk Management Career Services Team
The MSFRM Program has two dedicated and knowledgeable Career Services Specialists, whose extensive career placement experience and resources are a great benefit to current students and Alumni.
Learn more about our Career Services Specialists below!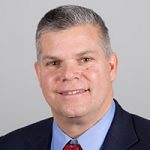 Jason Gorack
Career Development & Corporate Outreach
Jason is responsible for the corporate outreach and career development for UCONN's MS Financial Risk Management's Stamford location. He partners with local corporations to provide students internships and career opportunities within the financial industry. He has twenty years of professional agency experience within the recruiting industry with a strong emphasis on Business Development and Career Readiness.
Jason believes in adding value to each students graduate experience by building relationships and hosting a multitude of guest speakers throughout the year.
He is available to discuss interviewing skills, resume building and general career counseling.
Please come to the career development office to meet Jason or email him at Jason.Gorack@UCONN.EDU.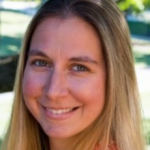 Jennifer Grunwald
Career Development & Corporate Outreach
Jennifer Grunwald is a Career Advisor for the School of Business MSFRM program at the University of Connecticut located in the Graduate Business Learning Center at the Hartford Campus. Jennifer has 10+ years of experience in Higher Education with an emphasis and specialty in student and career development.
Prior to this role, Jennifer held several positions at UConn where she provided one-on-one career coaching to students, managed a career internship program, delivered workshops and presentations to undergraduate and graduate students across all majors and disciples, and coordinated placement for nursing graduate students. Jennifer also worked in the insurance industry for several years holding positions in client services and corporate communications.
Jennifer received her undergraduate degree in Human Development and Family Studies and earned her Master's degree in Higher Education: Student Affairs – both degrees from UConn.
Jennifer is excited to meet with students in the Master of Science Financial Risk Management Program to provide résumé critiques, internship assistance, interview preparation, job search strategies, and career planning.
Please come to the career development office to meet Jennifer or email her at Jennifer.Grunwald@UCONN.EDU.
Resources
One-on-one career counseling by staff
Career search, resume building, interview training and networking workshops hosted by staff
Bloomberg training
MATLAB, VBA and other software training
"HuskyCareerPrep" online career modules covering topics that include networking coaching, interview prep & video practice, salary data, etc.
"HuskyCareerLink" online job postings
"Going Global" online global career & employment information
"Evisions" thought leaders and practitioners webinar library
"Vault" online company information
 Networking & Career Events
"Meet the Professionals" pre-class dinner discussions with a very wide range of business executives who share their career experiences.
Topic-specific career workshops
MSFRM Program alumni/student get-togethers
ASCEND career events (a Pan-Asian young professionals organization)
CFA career events
35,000-plus UConn School of Business alumni