We are pleased to offer the MSFRM program in two locations:
Stamford
The Stamford program will benefit managers involved in the definition, specification, measurement, pricing, and mitigation of credit risk, interest rate risk, currency risk, overall market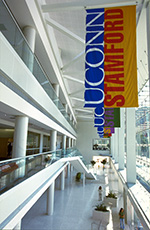 risk, and operational risk in financial asset management. Those aspiring to enter the money management profession in pursuit of long-term careers will also benefit from the program, as well as professionals already engaged in wealth management, arbitrage strategies, restructuring and combinations, and alternative investments. Companies such as UBS, RBS, IBM, GE and Bridgewater reside in the area. This program will advantageously benefit the large concentration of hedge fund managers in Fairfield County and surrounding areas. Stamford, with its vibrant business community is also a very short train ride into New York City.
Hartford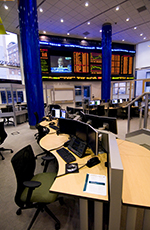 Due to overwhelming success and interest in the Stamford program, we now offer the program at our downtown Hartford campus.  Hartford is the capital of the State of Connecticut, and the headquarter city of several large multinational Insurance companies, and also several large manufacturing firms. Hartford is very strategically located, being only 90 miles from Boston, and a little over 100 miles from New York City. So, our students will have the same access to the financial industry in Boston and New York City as the Stamford program.  The Hartford program has the same admissions criteria, same faculty and same core curriculum.  However, it will have a more comprehensive approach to Risk Management.  While it will emphasize financial risk management as applied to insurance and manufacturing companies, it will also include a deeper analysis of operational risk and enterprise risk management.