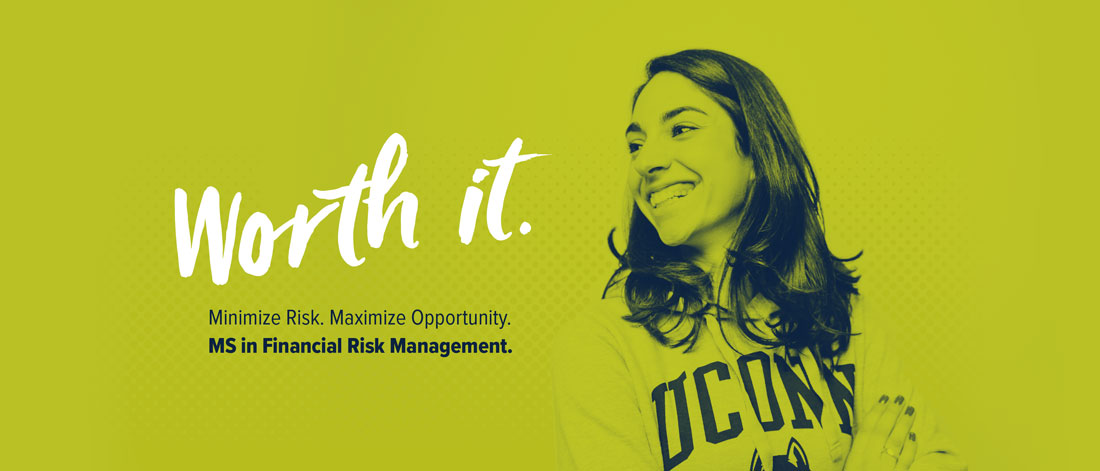 Minimize Risk. Maximize Opportunities.
The Master of Science in Financial Risk Management (MSFRM) is designed for business professionals who want to enhance their careers by fully understanding how to identify and manage various types of financial risk.
UConn's MSFRM program provides a unique blend of theory and practice designed for financial professionals who develop and direct investment strategies and/or manage the financial risk of firms, institutions, and private clients.
Take the step and inquire today – it's worth it!
Request Information
Interested in UConn's MSFRM program? Start the conversation by telling us about yourself, and when you're ready to apply, we're ready for you!
Loading...