The Risk Management sector is currently as important as ever and continues to grow. Companies are still hiring, with many of our students receiving internships and working remotely.
Opportunities for MS in FRM Graduates
Graduates of the program will have multiple career options and/or advancements available to them.
Some graduates will return to their original positions where they will benefit in terms of enhanced career prospects.
The majority of graduates are expected to move into new jobs as they become more attractive to the risk management and financial services industries.
Students can join and avail themselves of all GARP benefits including use of its career job postings.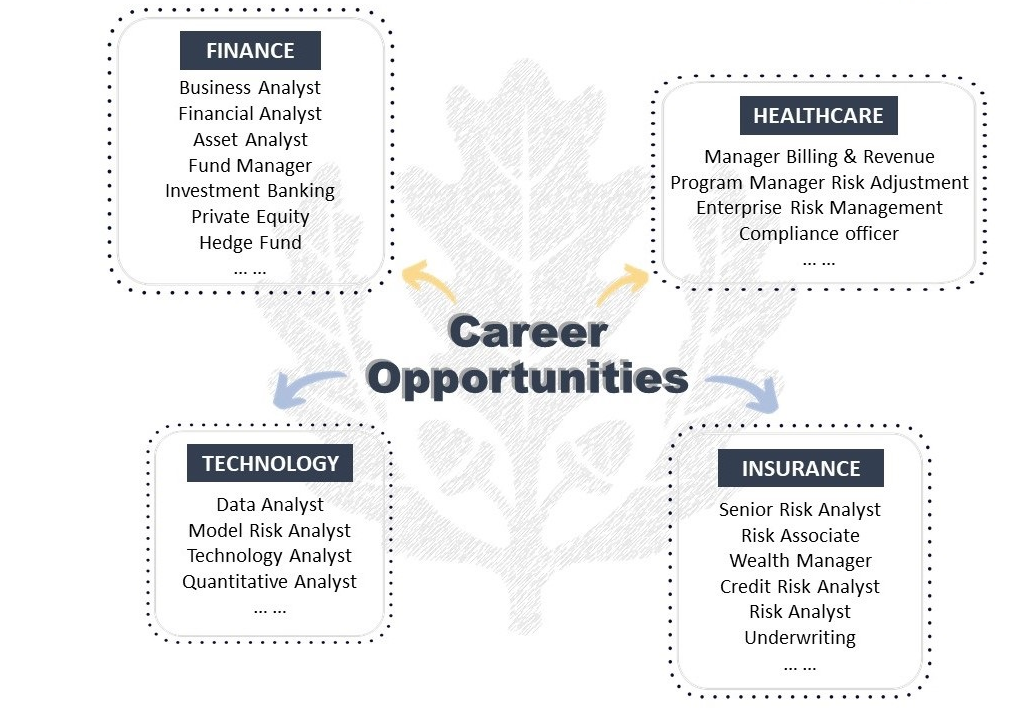 Internal Auditing
Internal Auditing is a career path that nearly 25 of our graduates have secured employment in within the past three years. An internal auditor offers risk management and evaluates the effectiveness of a company's internal controls, corporate governance, and finance processes.
Program graduates are also well-prepared for professional positions in:
Investment Banking
Commercial Banking
Central Banks
Governments
Asset-Liability Management
Risk Management & Consulting
Primary & Derivative Securities Valuation
Financial Information Systems Management
Securities Trading
Credit Modeling
Collateral Analysis
Portfolio Management
Risk Analysis
Index Options Analysis
Business Analysis