7th Annual
University of Connecticut Finance Conference
Friday, May 20, 2022
8:15 A.M. - 4:10 P.M. (EDT)
Join us in-person at:
University of Connecticut
Graduate Business Learning Center (GBLC)
GBLC Room 505
100 Constitution Plaza
Hartford, Connecticut
This event will be livestreamed. Registration is free for either in-person or virtual attendance.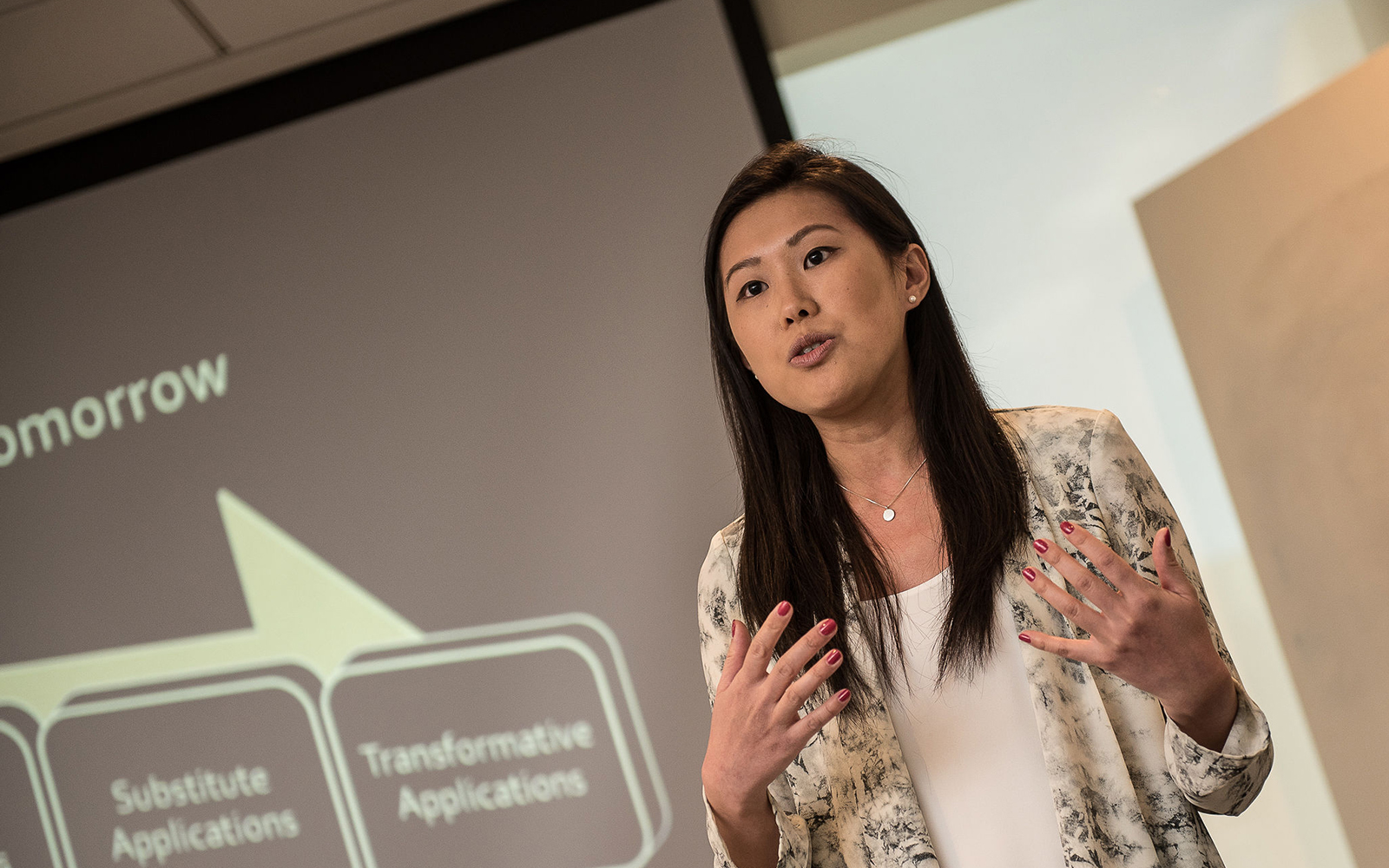 Program Agenda
Friday, May 20, 2022 | 8:15 A.M. - 4:10 P.M. (EDT)
The Master of Science in Financial Risk Management (MSFRM) Program at the University of Connecticut will host the seventh University of Connecticut Finance Conference.
Continental Breakfast & Welcome
Keynote Address
Stefano Giglio
Professor of Finance
Yale School of Management
Narrative Asset Pricing: Interpretable Systematic Risk Factors from News Text
Authors: Leland Bybee, Bryan Kelly, and Yinan Su
Presenter: Yinan Su, Johns Hopkins University
Discussant: Ben Matthies, University of Notre Dame
---
Information Acquisition and the Pre-Announcement Drift
Authors: Hengjie Ai, Ravi Bansal, and Leyla Jianyu Han
Presenter: Hengjie Ai, University of Wisconsin-Madison
Discussant: Andrea Buffa, University of Colorado Boulder
The Effects of Going Public on Firm Performance and Commercialization Strategy: Evidence from International IPOs
Authors: Borja Larrain, Gordon Phillips, Giorgo Sertsios, and Francisco Urzúa I
Presenter: Giorgo Sertsios, University of Wisconsin Milwaukee
Discussant: Matthew Gustafson, Pennsylvania State University
---
Are Judges Randomly Assigned to Chapter 11 Bankruptcy Cases? Not According to Hedge Funds
Authors: Niklas Hüther and Kristoph Kleiner
Presenter: Kristoph Kleiner, Indiana University
Discussant: Samuel Antill, Harvard Business School
Dean's Welcome
John A. Elliott
Dean and Auran J. Fox Chair in Business
UConn School of Business
Keynote Address: On the Rise of Payment Firms
Manju Puri
J.B. Fuqua Professor
Duke University
Cashless Payment and Financial Inclusion
Authors: Shumiao Ouyang
Presenter: Shumiao Ouyang, Princeton University
Discussant: Xiang Zheng, University of Connecticut
Do Mortgage Lenders Compete Locally? Implications for Credit Access
Authors: Greg Buchak and Adam Jørring
Presenter: Adam Jørring, Boston College
Discussant: Erica Xuewei Jiang, University of Southern California
---
Banking Across America: Distance and Branch Use
Authors: Jung Sakong and Alexander K. Zentefis
Presenter: Alexander K. Zentefis, Yale University
Discussant: Kristoph Kleiner, Indiana University