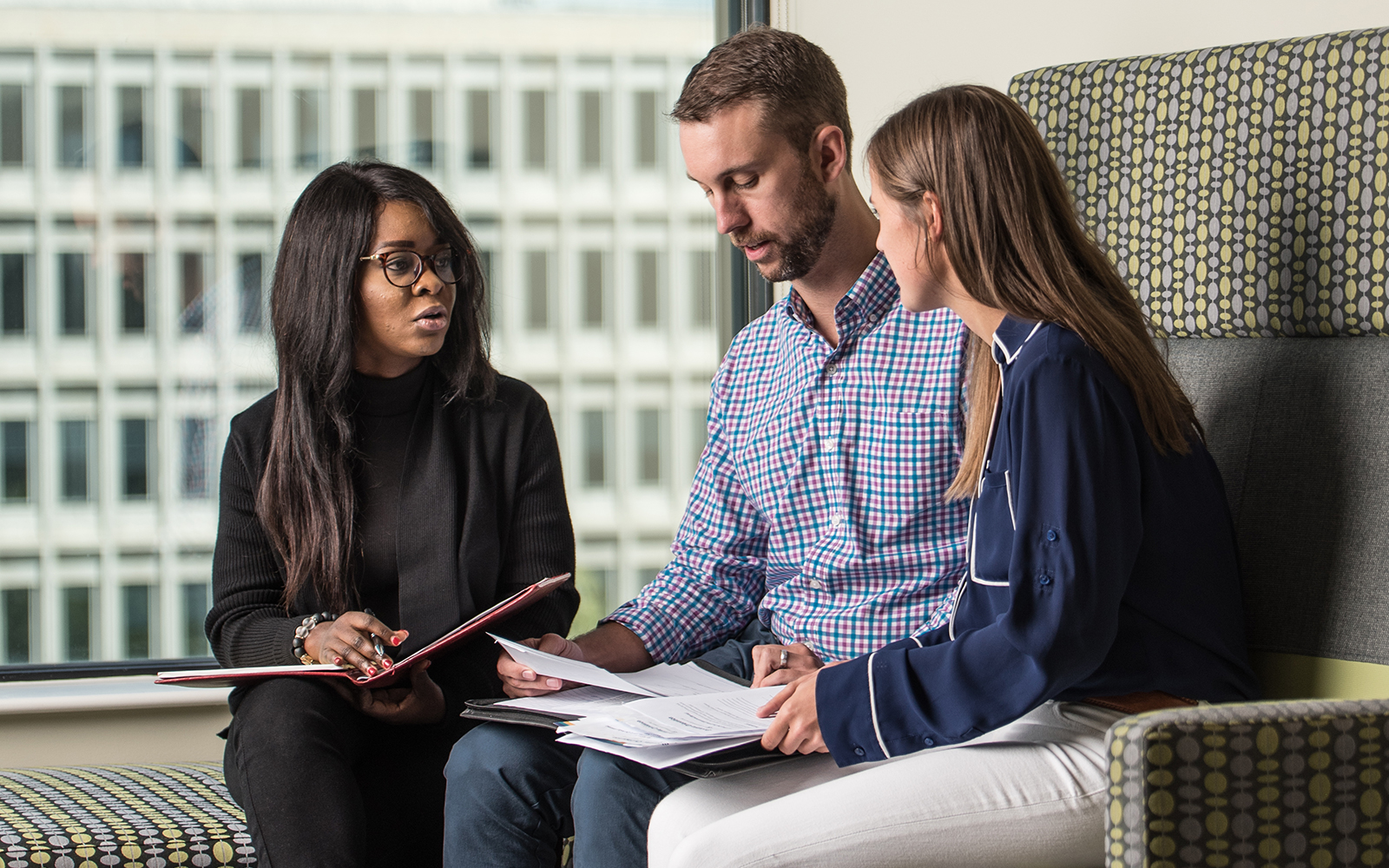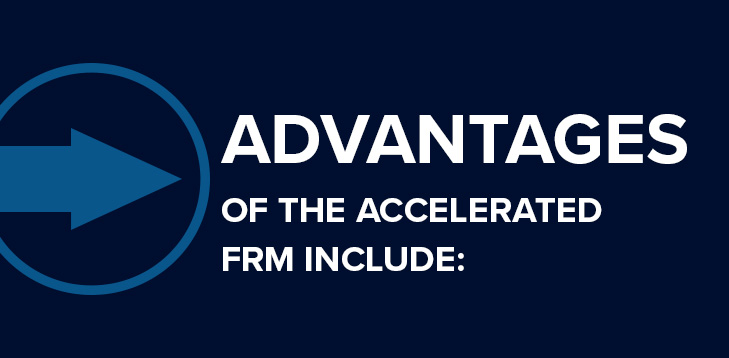 $97K average starting salary is 64% higher than with a bachelor's degree only.
Save $9,000 with two courses waived for UConn business undergraduates.
Master's degree from a Research 1, AACSB-accredited School of Business
GMAT/GRE waivers available
No additional undergraduate courses
FinTech & Programming language learning workshops free of cost
Scholarships available!
Alumni networking opportunities
2 Corporate Outreach and Career Service Specialists focused solely on MSFRM students to help guide your career path
Curriculum was developed by our faculty and finance executives on our Board of Advisors.
Experiential Learning Requirement and Capstone Projects ensure you graduate with hands-on financial risk management work experience.
MEETING AN INDUSTRY NEED
In the midst of the 2008 financial crisis, we asked various C-suite professionals, "What is your next greatest need?" The unanimous reply: trained professionals who could foresee and manage the risks associated with their firms. In response, the finance department, in coordination with a Board of Advisors to represent industry needs, created the Master's in Financial Risk Management (FRM).  The program convenes with the board each semester to update the curriculum to ensure that students are learning current and needed industry skills. A STEM-designated program, the MSFRM is designed to teach students how to identify, mitigate, and manage various types of financial and operational risk.
THEORY AND PRACTICE
The MS in FRM program provides a unique blend of theory and practice, designed for current or future financial professionals who will develop and direct investment strategies and/or manage the financial risk of firms, institutions, and private clients. The theoretical component is analytical and quantitative, and supported by a rich blend of practical application which culminates in capstone projects assigned to students. The overall curriculum is evaluated annually to include relevant and emerging topics, garnering input from faculty, professionals and our Board of Advisors.
PROFESSIONALS IN THE CLASSROOM
Tapping into the insights and perspectives of those practicing risk management, faculty teaching is augmented by experienced professionals who bring their knowledge and real-life experiences to the classroom. This unique blend of theory and practical application gives the MSFRM program meaningful value and appeal to your workplace and in career advancement.
GARP AFFILIATION
UConn's FRM Program is affiliated with the Global Association of Risk Professionals (GARP), has contact with Stamford, Connecticut's GARP Professional Chapter, and is one of only 50 schools worldwide with a University GARP Chapter. MSFRM graduates are prepared to take the GARP Financial Risk Management (FRM®) Exam.
ACCELERATED FRM COURSE SEQUENCE
The Accelerated sequence delivers the MS in FRM experience in 12 months. Students may elect to add a 9-credit optional concentration in Quantitative Methods in Risk Management, which takes an additional semester to complete.* Accelerated MS students on an F or J visa are not eligible to take the Quantitative Methods in Risk Management Concentration. These students should consider applying for the traditional, full-time MS in FRM program. Students who elect to take this extra semester take 19 months to complete the program.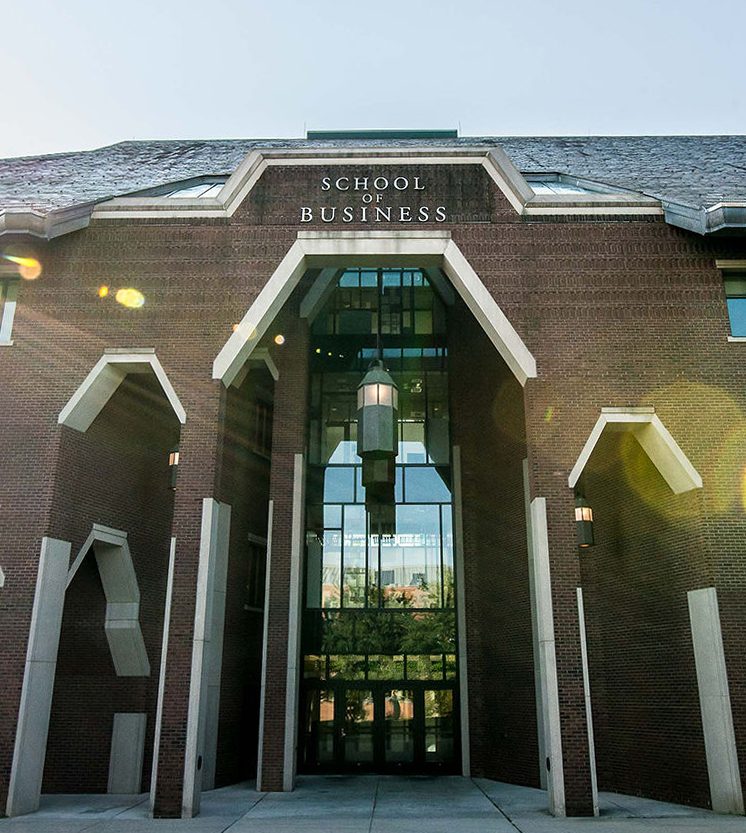 Fall
FNCE 5312 Financial Institutions
FNCE 5313 Financial Risk Modeling I
FNCE 5341 Financial Risk Management III – Credit Risk
Spring
FNCE 5321 Financial Risk Modeling II
FNCE 5322 Financial Risk Management I – Equity Markets
FNCE 5332 Financial Risk Management II – Fixed Income Markets
Summer
FNCE 5331 Financial Risk Modeling III
FNCE 5323 Advanced Issues and Applications in Risk Management I -- Seminar
FNCE 5343 Legal & Ethical Issues in Risk Management
FNCE 5344 Advanced Issues and Applications in Risk Management III -- Capstone ** (1.5 credits)
FNCE 5334 Risk Management Project (1.5 credits)
* The optional concentration is only offered during the spring semester at the Stamford campus. 
* Capstone projects, which begin in the spring semester, are graded as part of the Capstone course in summer.
WHO SHOULD APPLY
Undergraduate students from UConn and other competitive U.S. universities are welcome to apply to the Accelerated MS in FRM Program. This program is only open to students currently enrolled in an undergraduate degree program. This is a highly quantitative program recommended for students majoring in finance, financial management, actuarial sciences, mathematics, statistics, economics, engineering, or other business and STEM majors.
ELIGIBILITY
3.0 minimum cumulative GPA1
54 credits completed
Business, STEM, or other related major
1 Waives GMAT/GRE requirement (only for majors in business, and STEM).
Individuals with less than a 3.0 GPA will be reviewed on a case-by-case basis.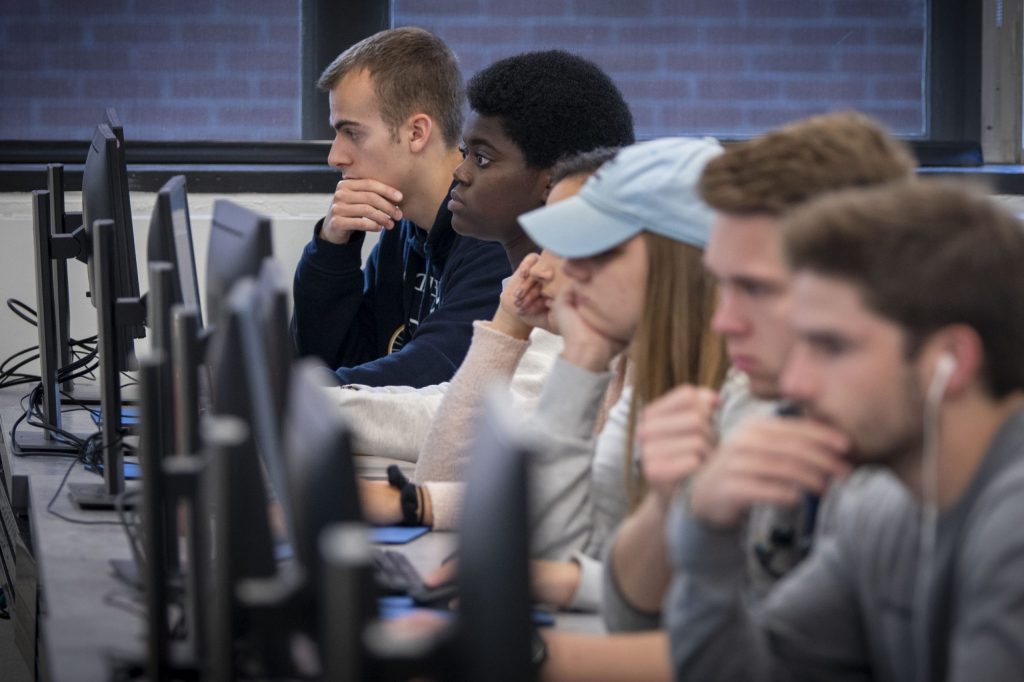 Fast Track Your Finance Career - Why Choose UConn MS in FRM?
with Academic Advisor Jose Aponte and Accelerated MS in FRM alum Spencer Senior
UConn School of Business Advisor, Jose Aponte, shares program details and then we interview Accelerates MS in FRM alum, Spencer Senior, who shares his experiences in and out of the classroom. Learn how you can reach your career goals through UConn's Master of Science in Financial Risk Management (FRM). Listen to the Podcast
Applying a Sports Mindset to Academics
with Accelerated MS in FRM alum Bryant Sherriffs and David Langer
Join two UConn School of Business advisors and two former UConn student athletes as they describe the impact that athletics had on their student experiences and academics. Hear from Bryant Sherriffs ('17, '18) , former quarterback for the UConn football program David Langer ('20, '21), infielder for the 2021 Big East Champion UConn baseball team, both of whom graduated from the UConn School of Business and then obtained their Masters in Financial Risk Management. Listen to the Podcast
QUESTIONS?
If you would like more information or have any questions please contact: