A growing number of companies have been hiring our students and graduates for both internships and full-time positions. Here is a partial list of those hiring companies:
Bank of America
CT Municipal Electric Energy Cooperative
China CITIC Bank
Citibank
Credit Suisse
Deutsche Bank
Financial Accounting Foundation
First Hartford Corp.
GE Capital
Goldman Sachs
IBM
Integrated Financial Engineering
K2 Advisors/Franklin Templeton
KPMG
Kroll  Bond Rating
Moody's
Morgan Stanley
People's Bank of China
Royal Bank of Scotland
SummerHaven Investment Management
TD Ameritrade
UNIPAC America (Sinopec Corp.)
Wall Street North

Debolina Das, 2014 Graduate student
Current Employment: Technology Operational Risk Management & Reporting Officer, Bank of America-Merrill Lynch
Never give up!!!- is the motto of my life. Challenges make you more responsible and mentally strong. Focus, confidence and hard work are the keys to any success. The MSFRM program of UConn helped me to delve deeper into my Risk management knowledge and had given me an incredible background to financial risk management. Apart from the program's prominence on both theoretical and quantitative analysis, the practical and hands on experience helps me to address the real world risk management problems. In addition to that, I believe the prestigious PRIMA Scholarship not only boosted my career but also opened many doors to achieve my dream to be a successful business leader someday.

Shuaqiao Yang, 2014 Graduate Student
Current employment: Risk Anylst, Credit Suisse, NYC
UConn's MSFRM program definitely enhanced my academic capabilities to understand and manage financial risks from broad systemic and strategic perspectives. The curriculum covers all key dimensions of financial risk with an emphasis on real world financial application and, especially, the 5th semester equipped me with a tool set of advanced financial programming skills. MSFRM helped commit me to my professional development and truly helped me become intelligent and professional about my field when interviewing and discussing aspects of risk. Practical projects, real world case studies, opportunities to talk with outstanding professionals and various lectures about financial theory, all keep students ahead of the curve and closely with changing financial markets.

Qian Zhang, 2014 Graduate Student
Current employment: Treasury professional, Capital Markets & Treasury, MasterCard
The MSFRM program has a great curriculum and very practical methodology related to financial risk management. This program gave me an incredible background about financial risk management. It contained plenty of course group work to improve our quantitative and analytical skills in order to apply the knowledge into practice.  The group projects also gave us great opportunity to participate in real world risk management. We worked with well-known companies' employees and provided them with analysis report according to their risk management objectives. I am very grateful that the MSFRM program provided this kind of opportunity to communicate and work with risk management professionals for us, which is truly important to our career development.

Hao Wu, 2014 Graduate Student
Current employment: Financial Modeling Analyst at Moody's Analytics
I am glad that I chose UConn MSFRM program for my graduate school of study. In my opinion a good graduate program should provide not only deeper theories in the related academic field but also professional hands-on skills which are necessary to future careers. MSFRM program truly does just that. The curriculum in MSFRM program covers from the basic knowledge in financial industry to complex mathematical models in risk management. The fact is what you learn here is more than just understanding the concepts, since the projects from noted companies require you to use these abilities in the real world. In addition, the campus locations of MSFRM program are excellent for students to explore opportunities in networking and new finance trends in major financial cities. I apply the programming and the analyzing skills that I learned from our program on a daily basis.

Malik Waleed Hussain, 2014 Graduate Student
Current employment: Risk advisory, Ernst & Young (EY), IA
I came to United States for the M.S. in Financial Risk Management in 2013. I chose UCONN's MSFRM program because of its unique, diverse and intense curriculum. I always wanted to learn more, that's my nature. I had an accounting and finance background and I thought MSFRM would complete my education.  That it would give me great exposure into the investment banking industry and ultimately prepare me for the highly competitive job market. It all worked out very well. I would recommend UCONN's MSFRM program to anybody who has interest in finance and can handle a little bit of calculus.

Li Zou, 2014 Graduate Student
Current employment: Quantitative risk analyst, Rabobank, CA
The last two years at UConn MSFRM program has been an unforgettable journey.
First of all, the class schedule enabled me to fully recognize the importance of time management, one of very few skills that would be appreciated immediately after graduation. Coursework wise, the curriculum is split between quantitative, the part that helped me to get a job, and what I call supplementary practical knowledge; usually lectures given by practitioners from the finance field to give us a sense of what risk management is all about in the industry. Quantitative analysis/modeling, plus some flavor of programming, is the cornerstone upon which I build my analytical skill set and something I believe to be very helpful in job hunting. Volatility modeling, credit rate modeling, option pricing and a number of other complicated problems, have had me dive deep into the conceptual soundness and granularity of theories or ideas I used to take for granted. The practical seminars, on the other hand, do not provide much analytical lift for us but, in my opinion, aim to walk us through the application of conceptual risk management in real life from various perspectives. What events would lead to operational losses, what is the underlying reason why insurance exists, which risk type can be quantified and to what extent, to name a few, all find their answers in these seminars.
A few months into my career as a quantitative risk analyst, I already noticed there is a whole lot more to learn. But what remains unchanged is the mindset I had when cracking all the puzzles at school. Determine the objective, locate where problems are, find a possible solution set, approach them one by one, put in enough effort, and with a little bit of novelty, it eventually will pay off.

Xinyue Li, 2014 Graduate student
With only a little background in Finance, I joined the MS in Financial Risk Management program in August, 2013.  The seminar in the fall semester gave me a comprehensive structure of the US capital markets and the financial industry in general.  Through stimulating lectures, I have a clearer understanding of financial modeling and risk management, but what has truly made things more vivid are the opportunities provided to us by way of experiencing practical trainings by analyzing data as if we were in the real financial world.  For example, the 2nd annual Connecticut Risk Management Conference, organized by MSFRM Program, showed real world strategies and problems facing the risk management sector. The student scholarship award from Public Risk Management Association (PRIMA) provides me with opportunities of better understanding the real world in Risk Management and networking.  I look forward to gaining a deeper understanding by attending the PRIMA 2014 Annual Conference.  

Pengfei (Henry) Chen, 2014 Graduate student
Current employment: Actuarial Service and Risk Management, Ernst & Young Advisory LLC. China
The UConn MSFRM program enhanced my understanding of financial risk modeling and management skills by providing me with various perspectives on US capital markets including financial and insurance products. Since I learned advanced and complicated mathematical algorithms of callable RAN VaR and Cubic Spline Discount Function, I gained a deeper understanding on how to use mathematical applications of risk modeling in real world financial situations.  In addition, a number of risk management projects such as UConn Foundation Risk Heat Map and European Debt Crisis Stress Testing helped me extend my horizon on risk indicators designing and modeling risk perception. There's no doubt that the experience that I gained from this program has contributed to my current and future career developments.

Akshay Maheshawari, 2014 Graduate Student
Current employment: Kroll Bond Rating Agency, NYC
Coming from an engineering background, UCONN's MSFRM program was a perfect stepping stone for me into the financial world. I liked the course content as well as the program's practical approach towards projects and assignments. The professors are really knowledgeable with many having worked with experiences on Wall Street. One of the biggest advantages about this program is its location. Given the program's proximity to NYC, it allows for a lot of networking opportunities, which helped me get a break into the industry.

Jun Shen, 2014 Graduate Student
Current employment: HSBC Securities Services, China
UConn's MSFRM Program provided me with an immediate opportunity to apply analytical, problem-solving, communication, and technological skills to contribute to my development of solutions to challenging client issues in the real world. I have studied and worked independently as well as on teams under the guidance and mentoring of talented classmates and professors, and have also benefited from a broad range of social networking events. Furthermore, I really enjoyed the International Business Trip to India in January, 2014.  During the trip, I gained direct access to one of the largest emerging markets in the world;  leveraging our global presence and knowledge I learned to solve risk management issues in some of the top Indian firms.

Liyu Cui, 2014 Graduate Student
Current employment: Compliance AML analyst in Bank of China
Attending the MSFRM program of UCONN is one of the wisest decisions I've ever made in my life. The program offered me a basic and comprehensive understanding of risk management and risk models and also strengthened my coding skill. The faculty has experience on both theoretical knowledge and practical experience since most of them work in the financial institutions. They always keep us informed with the latest policy and trend of risk management. Thanks to the program, it helped me tremendously on my personal skills as well as my career path.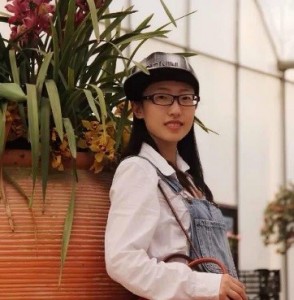 Ying He, 2014 Graduate Student
Current employment: Financial Products Analyst, CFETS Financial Data Co.,LTD China
With the wonderful vision of studying abroad in the USA, I arrived in Stamford on August 21st, 2013, and stayed there for almost 2 years. During my studies in the MSFRM program, I learned about the US capital markets and the financial industry which has helped to give me a leg up in the job markets. More importantly, this program offered me a broad array of knowledge across the spectrum of the risk management field and financial modeling. I got a deeper understanding of some financial concepts which has enable me to conduct quantitative analysis rather than general estimates. I was even taught to write programs to build models using VBA and Matlab. I currently work for a subsidiary of the China Foreign Exchange Trade System (CFETS), which is managing and serving the whole financial business of interbank market of China. Thanks to the program, I succeed in doing my job to help banks get better in capital management, risk control and product valuation. Let's work hard and keep going.

Jiangtao He, 2014 Graduate Student
Current employment: China Development Bank Securities, China
The MSFRM program of UConn has offered me a full understanding in the design, development, and execution of financial risk management strategies and systems. As a college student in China, majoring in communication engineering and minoring in finance, I hoped to find a program that combined these two different areas of knowledge in my further studies. The FRM program fits that description extremely well.  It not only gave me a theoretical view of financial risk, but also taught me new programming skills in risk modeling. After graduation, I worked in a Securities Company, selling and trading in Chinese fixed income markets. The background the FRM program offers is very attractive to the HR officers and helps me in my daily work responsibilities. Thanks, FRM! Thanks, UConn!

Jason Gonias, 2013 Graduate student
Current employment: Senior Risk Analyst, K2 Advisors LLC
I am very happy with the level of education I received in the UConn MSFRM program. I work as a risk analyst in the hedge fund industry, and I entered the program while working full-time in order to deepen my risk knowledge and further my career. The knowledge I gained from the program is directly applicable to my work, where I help monitor and analyze hedge fund risks and exposures. The program taught me a broad array of knowledge across the spectrum of the entire risk management field. I gained a deeper and richer understanding of important concepts like developing advanced VaR models across equity, credit, and fixed income asset classes, volatility modeling, isolating the primary risk drivers in a portfolio through multi-factor modeling, and so forth. Joining and completing the MSFRM program has been a significant positive force in my continuing career development as a risk analyst.

Yuxuan Ji, 2013 Graduate student
Current Employment:  Financial Advisor, Citibank, China
During my studies at UConn MSFRM Program, I succeeded in group projects by analyzing Connecticut State Government retirement funds, organizing data and then giving proper suggestions and predictions.  The projects that we did over the course of the program emphasized both theoretical and practical methods which helped me to fully utilize specific skills and critical thinking strategies that I learned at MSFRM.

Kamil Shahid, 2013 Graduate student
Current Employment:  Deutsche Bank
UConn's MSFRM program has afforded me with the financial risk strategies, risk modeling as well as the practical applications that I was seeking. It has prepared me with a solid risk management foundation, enabled me to continue to improve my business communication and networking skills by bringing executives to the classroom and offering projects with local financial firms. The program has also improved my analytical and interpreting skills of simplifying complicated Financial Risk terms and procedures in more effective ways.

Junyi  Wang,  2012 Graduate student
Current Employment:  Risk Analyst, K2 Advisor Stamford CT, U.S.
Upon joining UConn's MSFRM program without any financial background was a very challenging at first.  But because each faculty member is so knowledgeable and dedicated to his/her specialization, I could not have asked for a better learning experience.  Everyone has been extremely helpful by challenging me to critically think and analyze financial situations as if I were already in the work place.  Real world experience, combined with business theory and structural application has been at the forefront. Professors were always willing to spend additional time to provide further explanations which was tremendous. I have also enjoyed group projects and presentations. What I have studied and practiced in school I have mostly applied during my work experience.

Jialu Qin, 2012 Graduate student
Current Employment: Bank of America, NYC, U.S.
MSFRM is a cutting-edge program. Since the financial crisis, risk has become a key concern of the financial industry. Our professors are experts from both theoretical background and practical world experience.  This keeps us up-to-date with the latest fashion in finance. In this program, we got the opportunity to meet professionals from all over the world and share experiences. 

Qian Wang, 2012 Graduate student
Current Employment: Investment Specialist, Securities, China CITIC Bank, China
UConn's MSFRM education provided the framework and methods that I use in my current position. The program offered me various experiential learning opportunities that have allowed me to engage in discussions and take on more responsibilities.  It also offered lots of group work and projects that improved my presentation and interpersonal skills. The graduate assistantships also provided me with great opportunities to lead the Graduate Assistant team with conducting research, data analysis and event planning.  This was extremely beneficial to my career path as well as for self improvements.

John Briggs, 2011 Graduate student
Current employment: Head of Cross-Asset and Asset-Backed Products Strategy, RBS
The MSFRM program at UCONN provided me with a significant return on my investment. It helped enhance my career and professional growth through the program's variety of "real world" risk management practices and techniques. I took away principles that have improved my market analysis and interaction with clients and investors.  The program also contributed to my leadership ability to become one of the top strategists within the Royal Bank of Scotland.
 
Hui Guo, 2011 Graduate student
Current employment: Senior Quantitative Risk Analyst TD Ameritrade, Chicago IL, U.S.
The MSFRM program covered a wide range of theory as well as practical knowledge in the financial risk management field. Using different financial software and risk models prepared me for the challenges in the real world.  Through my studies and work experiences, I understand what it takes to be successful in the competitive job markets of today's world.  One must study hard and then apply that knowledge to show employers that you have the skills necessary to add value to their companies.  During my internship while at UCONN I learned that understanding programming languages proved to be very helpful for the job hunting process.  Always set up a goal for myself and be confident helped me focus and continually grow.

Yunhao Li,  2011 Graduate student
Current employment: Senior Risk Consultant, Wall Street North, Stamford CT U.S
The MSFRM program at UConn provided thorough and practical curriculum that laid down a solid foundation to assist me in my current position.  From my studies to job application, my confidence has increased when working with a variety of management functions and principles. In addition, the project that I was assigned to for UBS offered a professional work environment that allowed me to apply risk analysis to the real business world. Other great opportunities allowed me to become a valuable and active team player that improved both quantitative skills as well as communication skills. The Seminars Course was my favorite because of the lectures given by executives from the financial industry introduced me to real world experiences.